Game developer, Writer, Quiz host
Hi, I'm Bunnery (aka Berni) - a librarian turned gamedev (and stream quiz host!). I'm the co-founder and writer at the indie microstudio Centrifuge, where we make awesome games like Interference (finalist in Best Casual/Social, Most Original and Game of the Year at the TIGA Awards), Rogue Drones, and Zeitgeist - a live, interactive quiz show on Twitch. We're experimenting with using low-latency streaming and interactive tech to find new ways of bringing people together.
I'm responsible for marketing and communication using videos and newsletters as well as social media, and am also the question-setter for our twice-weekly streamed Zeitgeist quizzes on Twitch. In fact, if you're a fan of TV quizzes you might even have seen me on ITV1's Beat The Chasers recently when I dared to swap places and actually answer questions instead of writing them!
Need a photo or information about any of our projects? Check the Centrifuge presskit.
Recent projects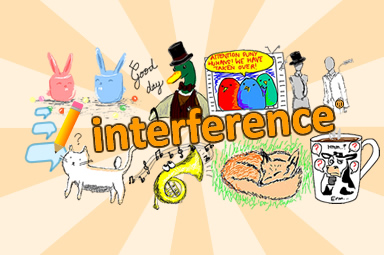 Interference
Join a chain of players and take turns to draw and describe - but each player can only see the previous step in the game. It won't take long for the original message to get lost in translation and turn into something completely different!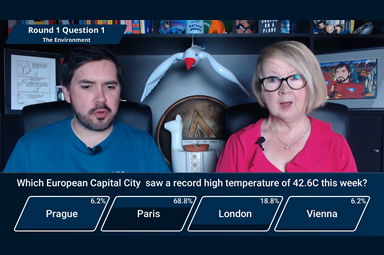 Zeitgeist
Mixer's original weekly interactive quiz, now on Twitch! Show off your general knowledge, get on the leaderboard, and embrace the waffle.
Every Thursday & Sunday at 7pm UK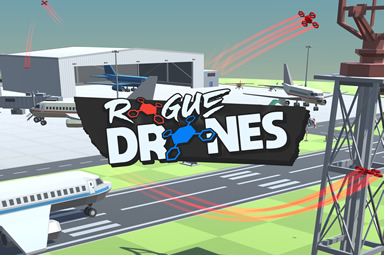 Rogue Drones (in development)
You're working at the airport when you spot something out of the corner of your eye! It that a... drone? Budget cuts mean you can't afford any anti-drone tech so you'll have to improvise: get your own drone out, duct-tape a stun gun to the top of it and use it to chase down and disable the rogue drones.